Spending your holidays in a relaxed and luxurious way in the Netherlands? There are plenty of locations in the Netherlands where you have probably never been before which are worth discovering. Choose a beautiful camping and spend the night in a static caravan, safari tent or observe the surroundings from your treehouse. Is Glamping in the Netherlands up your street?
Glamping Nederland
The Netherlands are rich in truly marvelous glamping campsites at which you can spend a lovely weekend, a week or an even longer stretch of time. It also depends on what you wish to do during your holidays. Friesland is for example very well suited for glamping if you wish to combine it with sailing or surfing. Or join the carnival with the people from Brabant province. You might also wish to spend time on a farm with young lambs, rabbits, and chickens.
The campsites offering glamping in the Netherlands all have their own facilities.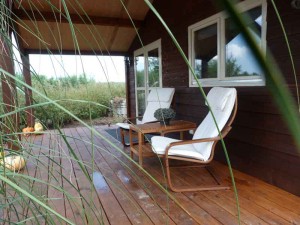 Often you can expect to find a covered swimming pool or to find other sports and tennis facilities for your entertainment. For children, there is always more than ample things to enjoy. Have you recently captured the stunning sunset in a photo? Then you can use free Wi-Fi on site to share your special moments with your friends back home. Certainly, you will always find a personal and relaxing atmosphere.
Find glamping offers here