Teepee tent glamping: do you feel like doing something truly different? Then booking a teepee tent for your next glamping holiday is your best shot! Sleeping in a teepee tent is a unique experience. It is very nice for children, who will feel true native Americans. But also, with just the two of you sleeping in a teepee tent is very romantic. Everything the tents contain is there to make your stay most comfortable. So, you sleep in a good bed, you have your own terrace and often even your own kitchen. Do you want to go on an adventure? There is a wide range of teepee tents throughout Europe. We offer you a comprehensive overview of all glamping campsites:
Teepee tent glamping: sleep in a teepee tent
You will find the right glamping teepee tent on GlampingCamping.eu. Whether you are looking for a teepee tent on a quiet campsite in Noord-Brabant, or if you want to have a teepee tent on the coast of southern France. View our entire range and offer quickly.
Teepee tent glamping
These are three glamping campsites with luxurious teepee tents: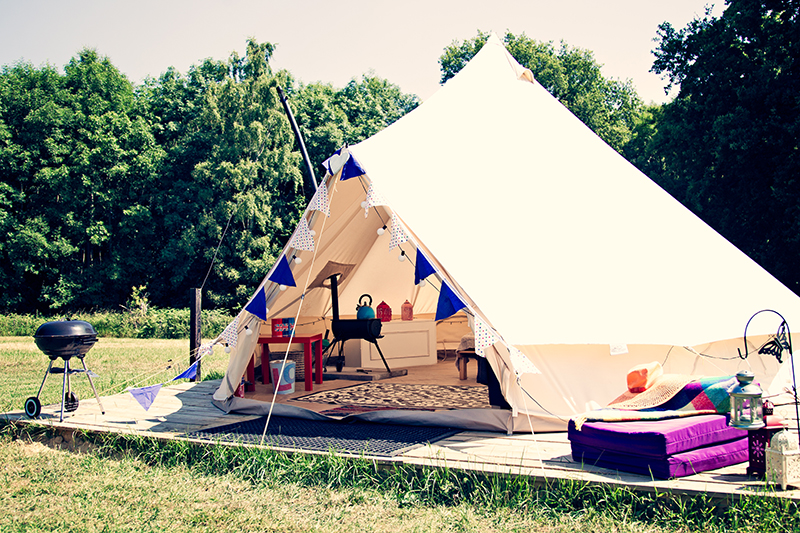 Camp Katur is a glamping site with a difference , set in the beautiful 250 acre Camp Hill Estate.Camp Kátur is an 'Off Grid' Glamping experience in North Yorkshire set within the beautiful 250 acre Camp Hill Manor Estate of North Yorkshire and known as the home of outdoor adventure, Camp Kátur offers a truly memorable Yorkshire Glamping holiday.
Camp Kátur Glamping Village includes Safari Tents, Tipi, Bell Tents, Hobbit Pods, Geodomes, Unidomes. NEW for 2017 a 1980's Retro Caravan named Betty and Squirrel Lodge an upcycled, cosy cabin nestled amongst breathtaking meadow and woodland, it's a retreat with a cocktail mix of fun, relaxation, tranquillity and adventure. It is a place that is special to families, couples and groups of friends who want to experience back to basics way of living and quality time with one another whilst discovering true outdoor happiness.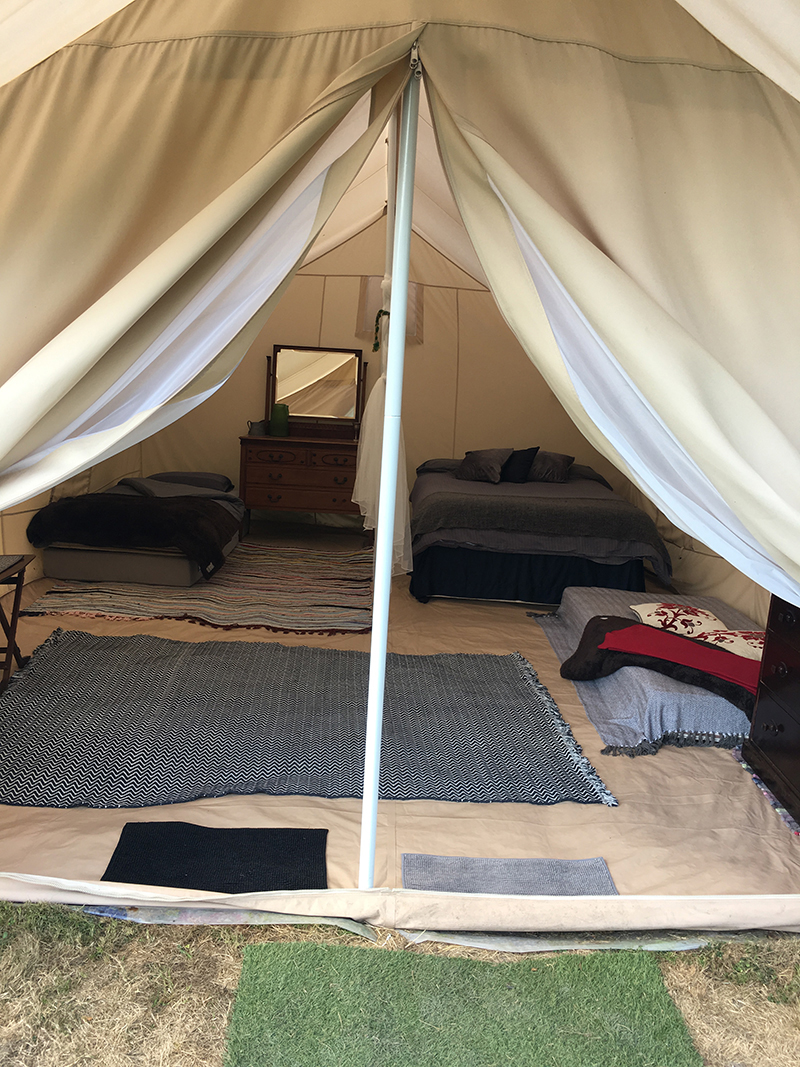 Join us for a down to earth and playful glamping experience at Welsummer – a relaxing countryside location tucked away in the heart of the beautiful Kent landscape. Our beautiful canvas tents are pitched out in the sunny meadows and orchards, or choose a cabin in the quiet shade dappled woods, each with its own campfire. Beautifully styled and equipped with the natural environment in mind, our site offers a range of comfortable options for families, couples and solo travelers alike.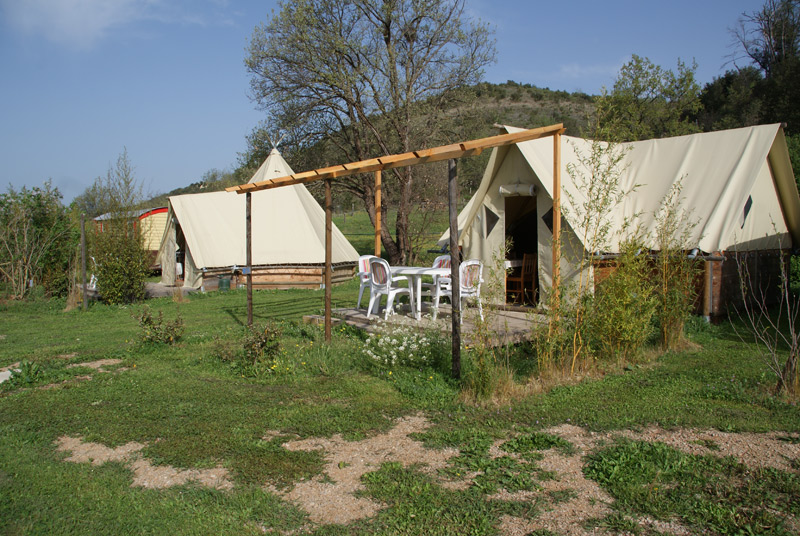 The Flower Camping Beaume is located in the town of Esparron-de-Verdon in the Alpes de Haute-Provence. Gorges du Verdon, Lake Esparron, health resort of Gréoux Baden are beautiful sights just a few kilometers from the campsite. With its heated swimming pool and sheltered unusual and special locations (lodge, pipo wagon, tipi), you will experience a holiday at Camping la Beaume like no other.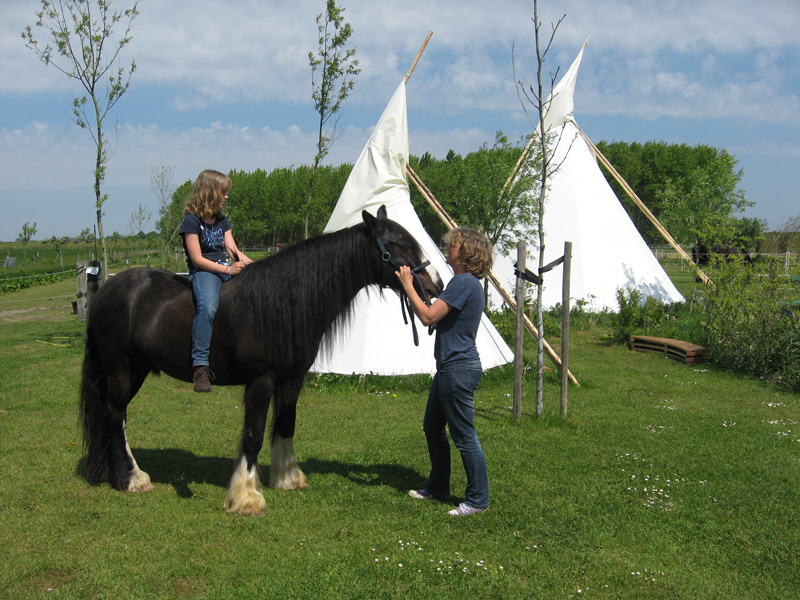 The Dutch campsite De Bokkesprong is a small farm site with eight luxury tipi tents. The campsite is next to a forest, but also close to the beach and the Veerse-Meer. The camp site is located in the province of Zeeland and there is a lot to do in the area. You can also learn more about Indian culture at the Bokkesprong.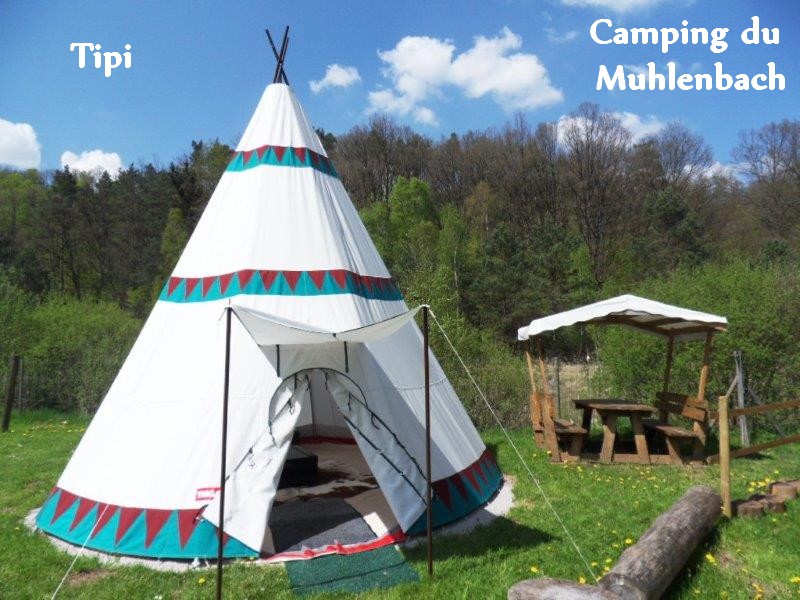 The campsite is located in the middle of the forest, by a pond and in the natural park of the Northern Vosges. It is a paradise of tranquility with a swimming and fishing pond. Children's playground and sports facilities. Your dog is welcome free of charge. There are 3 points where open wood fire is allowed. Free WIFI. Stay in our gypsy car, Cotton Lodge, mobile home, chalet, tipi or hut. Beautiful hiking and cycling trails in the forest. Glass and Crystal Valley museum, Citadel of Bitch, Maginot Line, Alsatian pottery villages. Only one hour from Strasbourg.