Rent a tent in Normandy. But not just a tent that you need to set up yourself, but rather a fully equipped tent with a real bed, kitchen, sanitary facilities and lounge furniture. You combine back to basics with luxury as it were. For example, you can spend the night in a luxurious, furnished safari tent or imagine yourself as a native American in a tipi-tent. Tent rental Normandy, one of the most visited regions in France.
Rent a tent in the silence of nature in Normandy
You can rent a tent in Normandy at different, cozy campsites. But you can also camp submerged in silence of nature. On the most beautiful hills and riverbeds. Simply, detached tents where you are truly one with and in tune with nature. A real and true experience!
Tent rental Normandy: Some other characteristics of the camping sites in Normandy
• Activities such as archery, swimming, concerts and goat farming
• Restaurants, possibly with a splendid sea view
• Wooded area
• Water sports such as sailing and canoeing
• Rental of bicycles or mountain bikes
• A cozy, friendly and personal atmosphere
Normandy is located in the northwest of France on the Atlantic coast. The area is of course known for the invasion on D-Day. Many different routes also go past the landing beaches and cemeteries. Very impressive and must-see sites to visit. For example, Rouen where you can observe many medieval half-timbered houses.
But Normandy is foremost an ideal place to go on a holiday with your children. Visit for example the amusement park Festyland, try karting or visit the zoo with the entire family. With discounts you can rent a tent in French Normandy.Normandy is truly beautiful. But it will be even better if you can rent a tent at one of the nicest campsites in Normandy. Both in the high or the low season!
Tent rental Normandy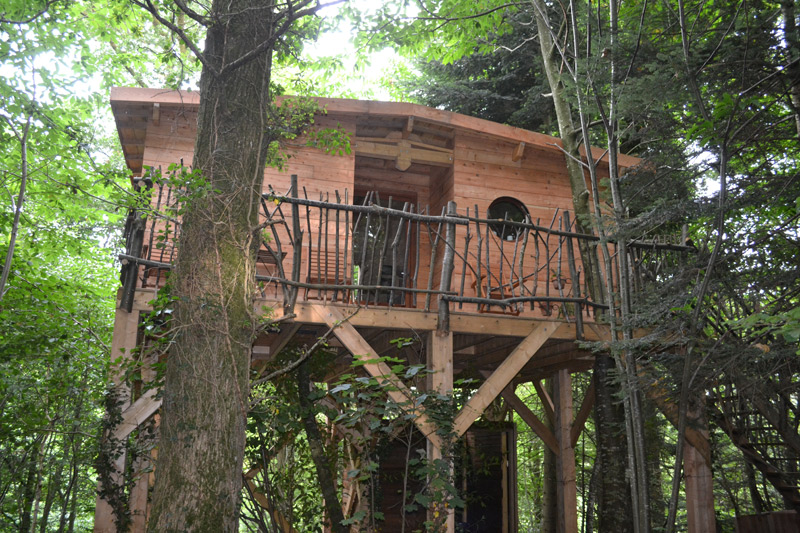 For an all-inclusive adventure vacation, stay at Eco Woodland Village. It is located on the beautiful grounds of the Chateau de la Baudonnière in Normandy. Choose a tree house, yurt or forest cabin, all powered by hydropower and solar panels. Holiday includes all meals (breakfast, lunch and dinner) plus a civilized amount of wine and cider served at lunch, dinner and the rest of the evening. Fantastic 6-day activity program for all ages – kayaking, rafting, aero ball, archery, treasure hunt ……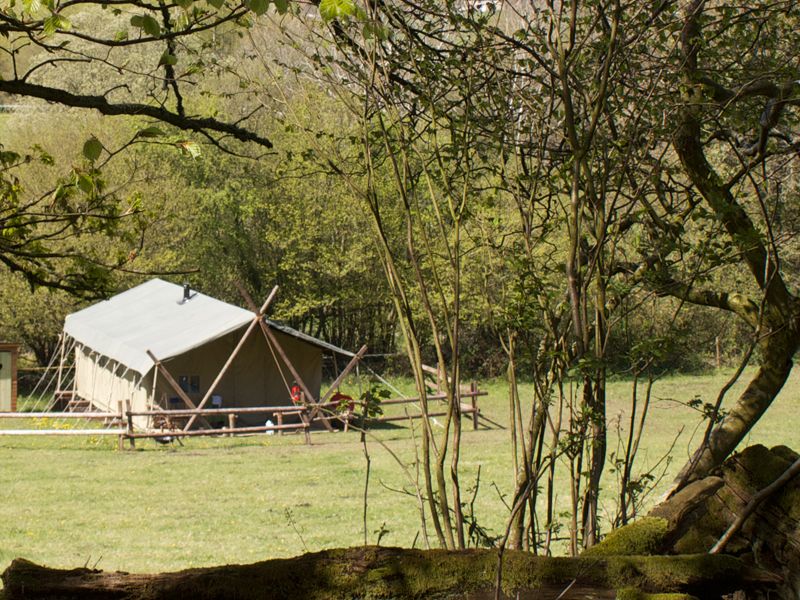 Safari-Normandie
A "Safari-Normandie" stay in Normandy, France, is different, not a camping site, but is situated in several special locations at less than 600KM of Breda, surrounded by the "Suisse-Normandie park Nationale", where you can see the most beautiful hills and riverbeds can discover. The stay is an experience and does not remotely resemble the backyards as you might know it. Luxury detached accommodations.You can enjoy the silence and nature in your own private space.
For family (s) or friends of any age; cyclists, hikers, horse lovers, culture lovers, fisherman, bookworm or adventurer, everyone can enjoy undisturbed and have fun while you are fully equipped. A special affordable combination of peace, freedom, adventure and comfort: "dreams come true here".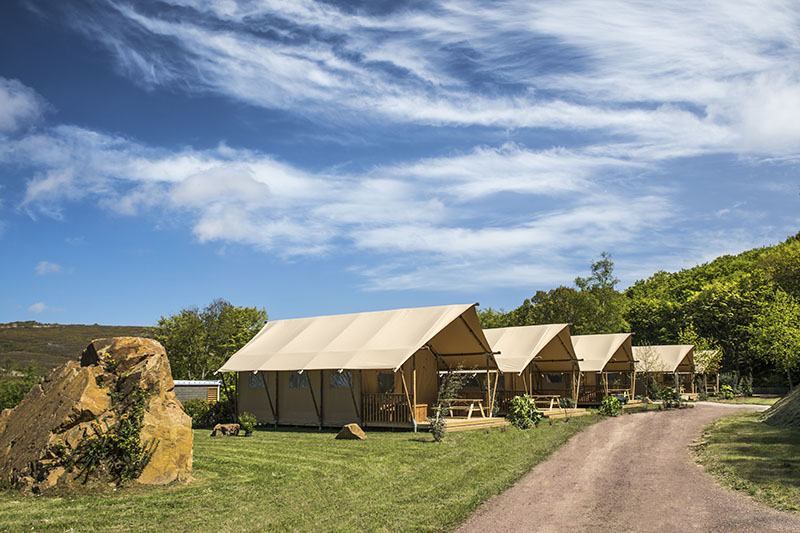 Welcome to the Cotentin peninsula in Normandy. Camping l'Anse du Brick, located on a hill overlooking a beautiful bay, offers direct access to a closed sandy beach and also beautiful walks through the woods, to the beach and on the hills with sea views. Indoor swimming pool, outdoor pool and water slide. Two restaurants with sea view. From this terraced campsite you have a magnificent view of both the sea and the hills. In addition, there is a cozy family atmosphere.
Comfortable accommodations such as the modern Famili Baby private neighborhood (adapted for families with babies and / or young children), glamping lodges, premium private neighborhood, cottages and chalets with sea view and many attractions for an unforgettable holiday!
In addition to Normandy, there are of course more beautiful places in France that you can discover at a camping. What about Brittany, for example?